Client of the Year: Jason Goyner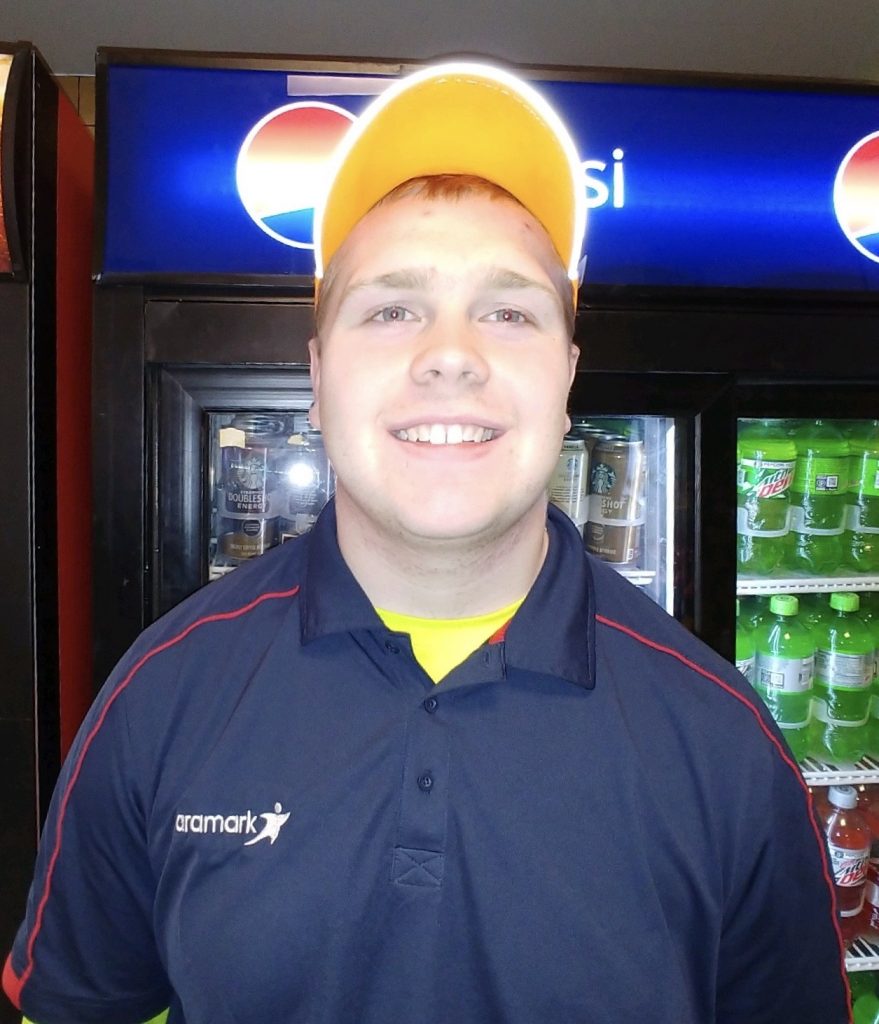 Jason completed our Project Search Program during the 2018-2019 School year. After completion of the program, Jason was interested in pursuing employment with Aramark food services located at Toyota Indiana. Jason interviewed with Leon Herm, General Manager and was offered a position which he of course accepted. Jason started working full-time for Aramark on May 30, 2019.  Supervisors and staff report how much they have seen Jason grow, both professionally and personally. The women he works with spoil him and he of course loves it. Jason has worked hard, taken direction to learn and has added new jobs to his job description.  Jason's opportunity with Aramark was attainable due to Toyota and its vendor's embracing and supporting hiring individuals with disabilities. Everyone is very proud of Jason and his hard work, dedication and continued work to improve himself. We wish you the best of luck Jason as you continue on this and all your endeavors.
"This job has given me more confidence and the ability to earn my own money. I have been able to make friends and discuss my passion…Sports, especially Michigan football!" 
NEW FRONTIERS EMPLOYMENT SERVICES
New Frontiers continues to provide employment and follow along services to individuals with disabilities in our community. Our services are client centered and based on the needs and goals of the individual. Through a detailed assessment, our staff gets to know the person, which equips them to assist with not only a job, but a path towards a career. We assist with resume' writing, mock interviews, job search, assistance completing applications, on-site job coaching and follow along services if applicable, to ensure job retention. We believe that everyone should be afforded the opportunity to work in the community they live and play in. New Frontiers strives to build strong employer relationships within our community, while continually developing new opportunities for partnerships. We appreciate all the support our community members and employers offer to help make our mission a reality.
Johnda Knight Community Placement Manager