Currently accepting applications for January 2024 Apprenticeships
Our application process is underway for our January 2024 apprenticeship session. The deadline to apply for the six spots available this session, is November 1, 2023. If you are interested in applying for the program or learning more please contact us at InclusiveTalent@ArcSWIN.org.
Check out this video featuring two of our former apprentices, who accepted full-time positions with Toyota Motor Manufacturing Indiana!
Our Inclusive Talent Apprenticeship program is a great opportunity for people with disabilities to prepare for a high-paying manufacturing career.

The goal of our Inclusive Talent program is to help apprentices become fully trained and successfully employed. Since the start of the program in September 2020, we have had 12 individuals complete the program and be offered employment, 10 have accepted employment offers. While the goal is for every apprentice to successfully complete the program and take full-time employment with their host site, we understand that not everyone is willing to relocate to our area, if they are from another part of the state or another state.
Basic Information
12-weeks paid apprenticeship
Paired with a mentor at host site for all training and support needs
Live at Hampton Inn in Princeton (click link to check it out)
Transportation provided if apprentice doesn't drive
Weekly Independent Living Skills class

Organization, Budgeting, Goal Setting, Mindfulness, Dining Etiquette, Building Healthy Relationships, Communication, How to Deal with Stress, etc.

Weekly lunch meetings to discuss progress / next steps for current goals
Follow along support after successful apprenticeship
Letters of support / completion can be sent if apprentice is not local and will return home to find employment after successful completion
HOW TO APPLY!

Deadline to apply is two months prior to the start of the apprenticeship.
Individuals interested in the program should complete the Inclusive Talent Application (linked below) and email a digital copy of the completed application to InclusiveTalent@ArcSWIN.org . After receiving a completed application, the Inclusive Talent program staff will schedule a interview, either in-person or online, depending on current circumstances.

A copy of the Inclusive Talent Assessment (linked below) will need to be completed by your VR Job Coach, Pre-ETS Career Coach / Teacher of Record, current Agency Director or Case Manager. The assessment can be turned in after the initial interview, but must be submitted within 2 weeks after the initial interview. It can be mailed to the address below, or scanned to InclusiveTalent@ArcSWIN.org

The Arc Southwest Indiana
ATTN: Inclusive Talent
PO Box 5
Princeton, IN 47670
Our Story!
The Arc Southwest Indiana has been working with Toyota Motor Manufacturing Indiana (TMMI) since 2014 to create meaningful employment opportunities for individuals with disabilities. Our latest program, the Inclusive Talent Apprenticeship has created a model that can help improve business performance by recruiting and retaining workers with disabilities and providing those individuals with apprenticeships in manufacturing.
Each apprenticeships offers different skill sets tailored to the individual's interests, with all apprenticeships being twelve weeks in length regardless of placement. This program may include benefits counseling, a referral to drivers training and education, self-advocacy, dining etiquette and life/career mentors. The skills the apprentice needs to develop or advance, will determine the social activities that the apprentice may participate in.
Training people with disabilities so that they are able to enter the workforce is beneficial for the individual along with local employers. It provides employers with a larger talent pool and leads to gainful employment for the individual. This program is not just for individuals with disabilities to find employment, it is also to help them advance and move on to higher paying careers with excellent benefits. Higher paying careers can potentially lead to the individual being able to gain their independence and lessen their need for disability benefits. As manufacturing is the top employer in Indiana and across the United States, this is the best industry when looking for successful placement for apprentices who are interested in finding gainful employment.
Throughout this program, apprentices are taught valuable work skills that can potentially lead to a job offer from one of Toyota's vendors/suppliers, or they can take their certificate of completion with them to the area they plan to live in after the apprenticeship.
Session Information
3 Sessions per year

Winter Session (January start date)
Spring Session (April start date)
Summer Session (August/September start date)
Current Program Outcomes
95% offered full time employment
94% accepted position
82% employed at 6 months
75% employed at 1 year
67% employed at 2 years
$22.95 + benefits current average wage
Session 1 (September 2020) – 2 apprentices Graduation: November 2020
Apprentice 1: Successfully hired as a full-time employee at completion of apprenticeship (2 year follow-up: still successfully employed in position)
Apprentice 2: Successfully hired as a full-time employee at completion of apprenticeship (6 month follow-up: still successfully employed in position / 1 year follow-up: has taken employment with a new company)

Session 2 (January 2021 ) – 4 apprentices Graduation: March 2021
Apprentice 1: TMMI Engineering – Successfully hired as a full-time Engineer at completion of apprenticeship (2 year follow-up: still successfully employed in position)
Apprentice 2: TMMI Body Weld – Successfully hired as a full-time employee at completion of apprenticeship (2 year follow-up: still successfully employed in position)
Apprentice 3: Vuteq Assembly – Successfully hired as a part-time employee at completion of apprenticeship (1 year follow-up: still successfully employed in position)
Apprentice 4: Toyota Tsusho Assembly – Successfully hired at completion of apprenticeship (switched employer at 6 month follow-up; working FT for vendor at TMMI)

Session 3 (April 2021) – 1 apprentice – Graduation: July 2021
Apprentice 1: TMMI Body Weld – Successfully hired as a full-time employee at completion of apprenticeship. (1 year follow-up: still successfully employed in position and has completed team leader training)

Session 4 (August 2021) – 5 Apprentices Graduation: October 2021
Apprentice 1: TMMI Body Weld – Successfully hired as a full-time employee at completion of apprenticeship (6 month follow-up: still successfully employed in position; left to pursue other employment before 1 year anniversary)
Apprentice 2: TMMI Body Weld – Successfully completed apprenticeship and declined employment offer; took full time employment in service industry
Apprentice 3: TMMI Administration – Successfully hired as a full-time employee at completion of apprenticeship (1 year follow-up: still successfully employed in position)
Apprentice 4: Vuteq – Successfully hired as a full-time employee at completion of apprenticeship (2 year follow-up: still successfully employed in position)
Apprentice 5: Vuteq – Successfully completed apprenticeship but declined job offer because apprentice wasn't willing to relocate to area


Session 5 (January 2022) – 2 apprentices Graduation: March 2022
Apprentice 1: TMMI Body Weld – Successfully hired as a full-time employee at completion of apprenticeship (1 year follow-up: still successfully employed in position; left to pursue other employment shortly after first anniversary)
Apprentice 2: Aldez Paint Department – Successfully hired as a full-time employee at completion of apprenticeship (1 year follow-up: still successfully employed in position; accepted FT employment with TMMI in same position)

Session 6 (April 2022) – 2 apprentices Graduation: July 2022
Apprentice 1: TMMI Body Weld – Successfully hired as a full-time employee at completion of apprenticeship (6 month follow-up: still successfully employed in position)
Apprentice 2: TMMI Body Weld – Successfully hired as a full-time employee at completion of apprenticeship (6 month follow-up: still successfully employed in position)

Session 7 – (August 2022) – 4 Apprentices Graduation: November 2022
Apprentice 1: TMMI Body Weld – Successfully hired as a full-time employee at completion of apprenticeship (6 month follow-up: still successfully employed in position)
Apprentice 2: TMMI Body Weld – Successfully hired as a full-time employee at completion of apprenticeship (6 month follow-up: still successfully employed in position)
Apprentice : TMMI Body Weld – Successfully hired as a full-time employee at completion of apprenticeship (6 month follow-up: still successfully employed in position)
Apprentice 4: Aldez/Vuteq – Successfully completed apprenticeship; but was not offered employment

Session 8 – (January 2023) – 2 Apprentices Graduation: March 2023
Apprentice 1: Vuteq Sub-Assembly – Successfully hired as a full-time employee at completion of apprenticeship
Apprentice 2: TMMI Body Weld – DNF

Session 9 – (June 2023) – 2 Apprentices Graduation: August 2023
Apprentice 1: Securitas Security / Fire Department
Apprentice 2: Toyota Tsusho Assembly

Session 10 (September 2023) – APPLICATIONS CLOSED

Session 11 (January 2024) – Accepting Applications until November 1, 2023
Resources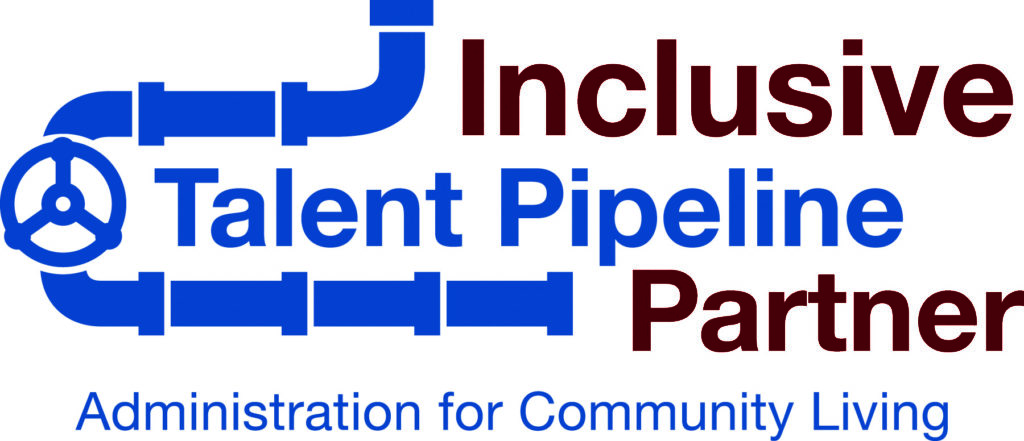 News: https://www.pdclarion.com/news/arc-of-southwest-indiana-earns-20k-challenge-prize/article_d4e79d30-e73b-5129-aaee-b2226f7a4020.html